Personal Injury Protection (PIP)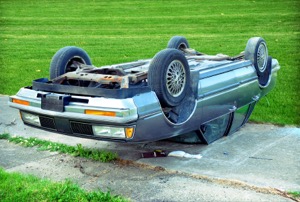 Most Maryland automobile insurance policies have what is known as personal injury protection (PIP) coverage. Some call this Maryland 's no-fault insurance. Essentially, this insurance coverage pays for medical bills and lost wages up to the limits of the coverage available under the policy. PIP is usually claimed under the automobile insurance policy for the vehicle in which the claimant was in at the time of the accident. Pedestrians can claim PIP coverage from the vehicle that strikes them. Some commercial automobile insurance polices do not have PIP coverage. If a passenger also owns a vehicle that is either uninsured and/or has waived PIP coverage under their own policy, they most likely will not be able to claim PIP benefits under the policy covering the automobile in which they were a passenger. In the event there is PIP coverage available, the vast majority of policies have PIP limits of $2,500. Some carry policies with higher limits. In addition, some policies have a separate coverage for payment of medical bills, known as med pay coverage. Again, there is usually a limit to the med pay coverage. It is important for someone involved in an accident to immediately look at their own policy to determine the limits of their PIP and/or med pay coverage so that they understand when they should have their treating physician to send bills to their health insurance carrier once PIP or med pay coverage is exhausted. The experienced Maryland car accident lawyer can assist you in making your PIP claim
Have You Been Invovled in an Car Accident and the Person did not Have Proper Insurance Coverage?
Talk to a qualified auto accident lawyer before you accept any offer from your insurance company. Remeber: Insurance companies will ALWAYS offer a lower payout in an effort to save their own money. The insurance companies do not have your best interests in mind - we do. We fight for your legal rights and to receive the highest payout possible. Contact our law firm today for a free case evaluation.
The legal information on this site is not intended to be legal advice. Contact one of our experienced personal injury attorneys or lawyers today to get specific information and answers for your specific situation.
District of Columbia PIP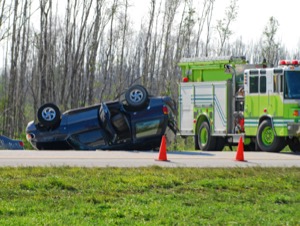 The D.C. code has a unique provision regarding PIP benefits. Often a claimant must choose under D.C. law whether to pursue a PIP claim or a personal injury claim against the at fault driver. They may not be able to do both depending upon the seriousness of the injury. Thus, an initial decision needs to be made whether the liability part of the claim is good enough to forego the PIP claim. The decision usually needs to be made within 60 days of the accident. There are special circumstances that an experienced personal injury attorney should understand depending on whether the D.C. policy applies in a Maryland accident and the same choices need to be made. Moreover, there are ways to make both a D.C. PIP claim and a liability claim against the at fault driver under the right circumstances, most of which involve serious injury, scarring and large medical bills. Regardless, the decision whether to select D.C. PIP or a liability claim must be made with all the considerations in mind. The experienced District of Columbia car accident lawyer can assist you in the determination of which claim to make.